With people becoming more conscious about their health and the environment, eco-friendly products are gaining huge traction today.
Adding to this list of sustainable and non-harmful hardware products is the low VOC paint that many brands have started adopting.
But what is low VOC paint? Is it a better alternative than the more traditional paint formulas?
To understand the difference, here is everything you need to know about low VOC paint and why it may be worth the switch.
What are VOCs?
VOC means Volatile Organic Compound and is a substance commonly found in building materials such as paints and coatings.
These carbon-containing VOCs help normal paints dry well and avoid streaking. They are also responsible for improving the quality of coating applications.
However, the use of products with VOCs also has a downside.
VOCs tend to release harmful gases that can cause both health and environmental problems. In fact, that powerful paint smell indicates that these chemicals are present and reducing the air quality you're breathing – especially when used indoors.
Because people are starting to look for products that have less impact on their health and the environment, painters, contractors and builders are searching for alternatives that meet these expectations without compromising performance.
This is why low VOC paint is quickly becoming a preferred paint option.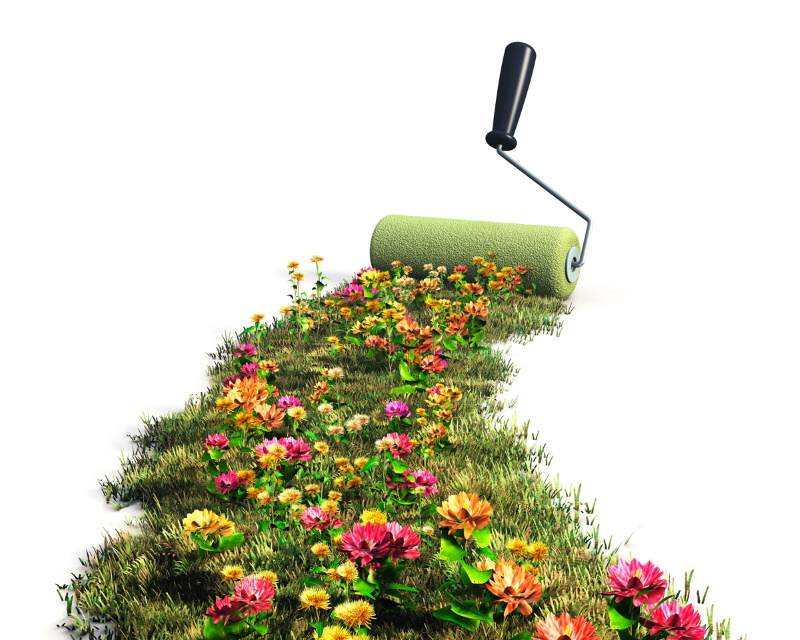 What is low VOC paint?
Low VOC paint, as the name implies, has less VOCs compared to regular paints. This means it gives off far less odour and potentially harmful gas.
However, due to the reduced VOCs, low VOC paint also tends to dry quicker – resulting in slightly rougher surfaces because the paint has less time to "flow-out".
To compensate for this and still achieve a quality finish, you must alter your application method slightly.
Here are some simple ways to ensure you'll still achieve the professional finish you're aiming for while using a low VOC paint.
What are the tips when using low VOC paint?
Low VOC paint has a different drying property when compared to regular paints – that's why it's important to know the best techniques and equipment to use when applying it.
Here are our suggestions:
Always stir the low VOC paint well.
The use of synthetic rollers is recommended because they create a more uniform and smoother appearance.
Worn roller sleeves should be replaced regularly to maintain uniform thickness and consistent appearance.
Using low VOC paint means you must work quickly. After 2-3 full drops of paint are applied, the wet paint must be "backrolled" immediately to keep the finish smooth.
When using brushes, synthetic bristles are best for latex and water-based low VOC formulas. Natural bristles, on the other hand, are more appropriate for oil-based low VOC paints.
When using low VOC paint, take into consideration its 'spread rate' of up to 16sqm per litre. This coverage will be lower on rust and absorbent surfaces.
It is advisable that you touch dry in 30 minutes, then recoat in 2 hours at 25°C. For cooler or humid conditions, you must allow 4 hours instead of just 2.
Placing a humidifier in the room can help in slowing down the dry time of low VOC paint when working in warm and dry conditions.
These simple steps will allow you to use low VOC paint with all the health and environmental benefits, while still ensuring each surface has a nice finish.
What makes VOC paint a better option when painting?
High VOC levels are detrimental to indoor air quality and the health of building occupants.
This is why low VOC paint is a good choice, especially in more sensitive environments such as family homes, schools, nursing homes and hospitals.
As an example: The Fiona Stanley Hospital is Western Australia's largest single building project and the flagship of the state's health reform program.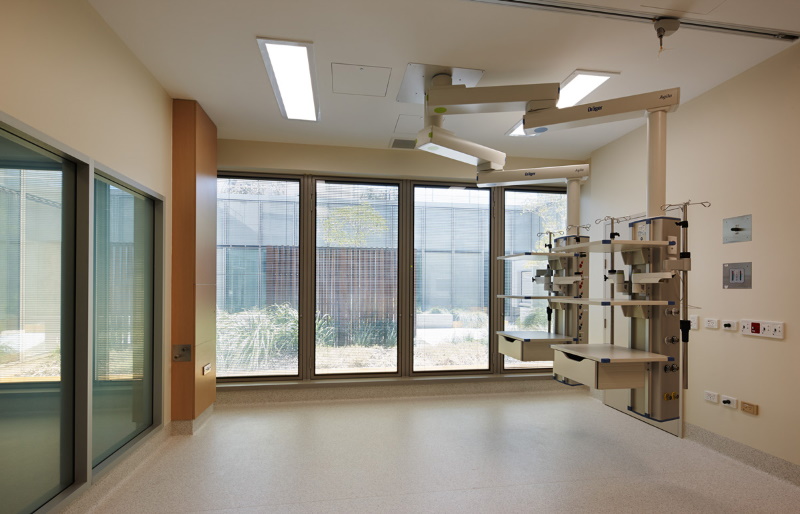 To optimise medicine and clinical care, the project team behind the Fiona Stanley Hospital carried out a ground-breaking hospital design by incorporating the latest medical technology and focusing on creating healthy interior environments.
This is why they chose low VOC paint.
Taubmans® Pure Performance™ low VOC interior paint played a significant part in ensuring that every inhabitant or visitor of the healthcare facility wouldn't suffer from the harmful smell and presence of VOC chemicals – even long after the painting was done.
Jeff Menkens, the principal at Hassell, was pleased with the result, especially when the hospital gained the approval of 2,000 people who came to inspect the hospital before its completion.
Low VOC paint such as Taubmans® Pure Performance™ guarantees you a state-of-the-art coating solution that is not harmful to your health or the environment.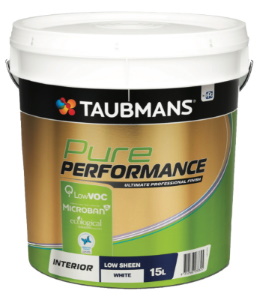 What is Taubmans® Pure Performance™?
Formulated with low VOCs, Taubmans® Pure Performance™ is a water-based paint that can be applied to all interior walls – from doors, ceiling, walls, to prepcoat use.
This low VOC paint is exclusively engineered with Microban® antibacterial protection which fights off mould and mildew. Taubmans® Pure Performance™ is the first and only wall and ceiling protection coating of its kind in Australia to incorporate and use this technology.
Taubmans® Pure Performance™ also features excellent flow properties, superior coverage and exceptional opacity. Interior walls coated with this low VOC paint are scuff resistant, highly washable and can be tinted in a wide range of colours.
Suitable for Green Building Council projects and sensitive environments, Taubmans® Pure Performance™ is even approved by the National Asthma Council Australia's Sensitive Choice® program. It also meets the APAS 0260-3 and 0215-3 Standard from the Department of Housing.
Want more information about low VOC paint?
If you want to achieve quality performance from paint products that also meet your environmental and health requirements, we recommend low VOC paint.
Because just like you, safety and health are our top priorities.
With Taubmans® Pure Performance™, we can provide you with the right solution.
To learn more about low VOC paint, contact us today on (02) 8316 5000 or send us a message.
Our team of building supplies and architectural experts will be happy to help.