Selecting the right materials is an important step when renovating or building.
Today, you have access to a list of brands, colours and styles. While the usual focus is on the types of renders, paints and substrates you need to create the desired aspect and performance, there is this one criterion you mustn't leave out when choosing your building products – and that's the warranty.
The availability of warranties is an important factor that provides long-term assurance for your project.
To understand warranties and the advantages of having a warranted system, here is a complete guide for you.
What is a warranted system?
A product's warranty is a manufacturer's way of guaranteeing that their product will perform well and as promised. A warranted system is simply a system that is covered by a warranty.
Through stated terms and conditions, a warranty often stipulates that a repair or an exchange will be provided in the event that the product system fails to function properly as intended. In other words, it protects builders and owners against certain problems over time.
A warranted system usually works in two ways:
First, all substrates, renders, paints and other materials you use must be applied according to the specification and techniques provided by the manufacturer.
Second, it allows users to claim the warranty if an issue comes up with the products used – given, of course, that the guidelines provided were followed.
It is important to take note that both warranties and warranted systems have varying duration and coverage. They might exclude certain kinds of defects, damages and misuse. So, it's important to check exactly what conditions your warranty includes and doesn't include.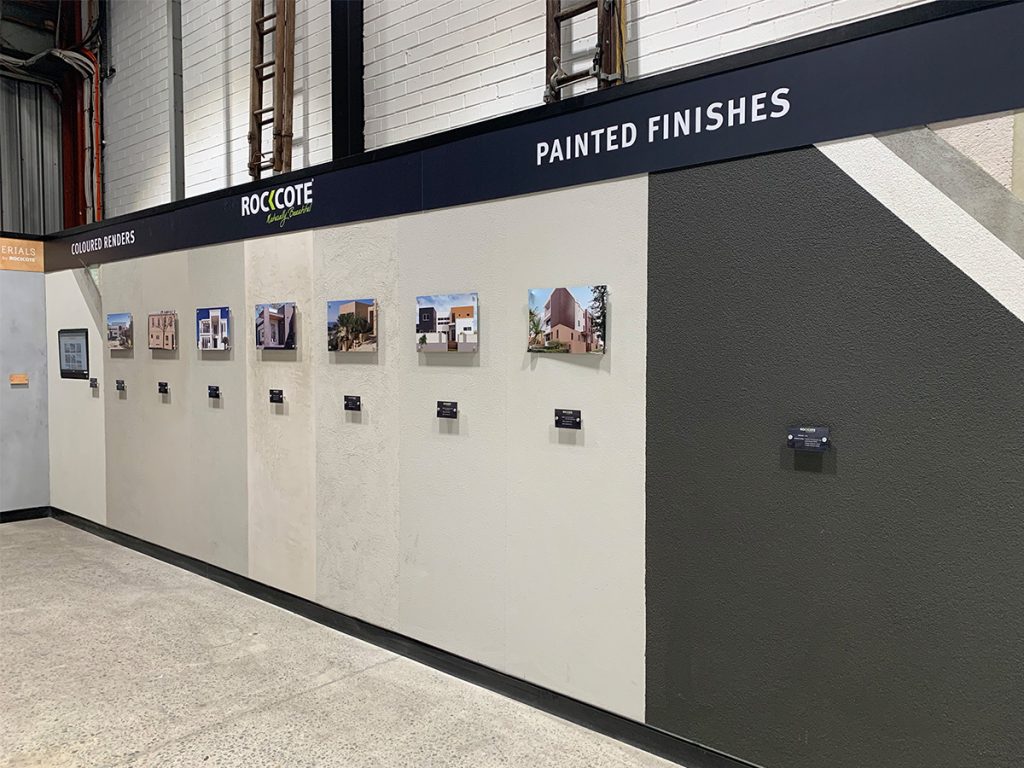 What are the benefits of a warranted system?
By delivering a sense of security, a warranted system ensures renders, paints and substrates are of high quality and capable of lasting longer compared to products that do not offer any warranty.
In addition to this, a comprehensive Australian warranty also can offer the following benefits:
Peace of mind knowing that the manufacturer and the products you need can be trusted.
It is backed by large and legitimate local companies that will deliver on their promise.
Renders, paints and substrates covered by a warranted system are tailored to survive in Australia's harsh conditions.
A warranted system, like the one Rockcote provides, can cover you for an extended time period of 15 years.
Just make sure to choose the right warranted system that will allow you to get the most out of your chosen building products.
How to choose a warranted system?
Here are tips when choosing a warranted system:
Check the terms and conditions of a warranted system and take note of the conditions that may void your warranty.
Consider factors like location, environment and construction type (residential, commercial or high rise) to determine the most suitable warranted system for your project.
Ensure that you're capable of adhering to the warranted system's maintenance guidelines to remain eligible for the warranty.
To easily claim if you need to, choose a warranted system provided by a reputable Australian company like Rockcote.
For your render and building needs, Rockcote offers the following warranted systems: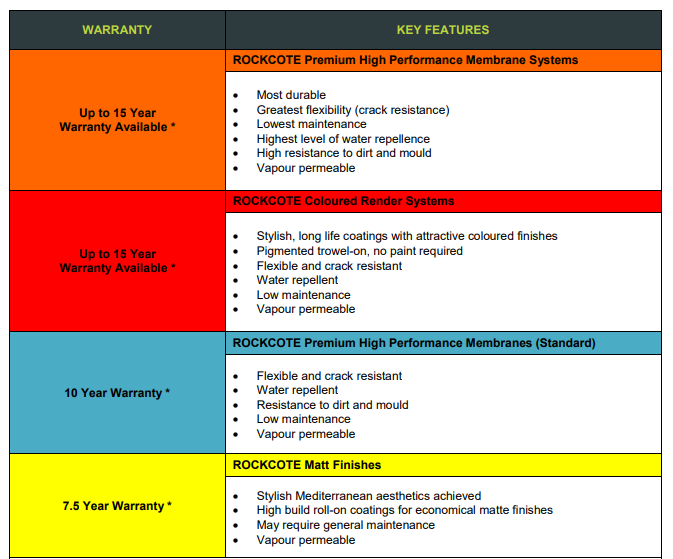 Is a system with a reliable warranty worth the extra cost? 
Definitely, yes!
While a warranted system may be more expensive up front, it's definitely worth the investment as it guarantees the performance of the materials for years.
When cheaper products fail, it can be extremely costly and difficult to repair, not to mention stressful and inconvenient. A warranty provides peace of mind knowing that the system is backed by quality and will be there should you need to claim it.
Want to know more about warranted systems?
Network Building Supplies has a complete range of Rockcote products to provide you with warrantied paints, renders and substrates.
If you need further guidance in choosing the right system with a reliable warranty, we can provide expert advice in handling all your construction and rendering requirements.
Contact us today on (02) 8316 5000 and we can start discussing your needs.
Our team of building supplies and architectural experts will be happy to help.