Downloads
Design & Installation Guide
Smooth yet durable surfaces for long-lasting walls and ceilings
Gyprock residential plasterboards can be applied to walls and ceilings in timber, steel and masonry residential construction projects. Manufactured with Optimised Core technology, these products can also be utilised for internal wet area systems.
Aside from being accredited by the Good Environmental Choice Australia Panel Boards standard, these residential plasterboards are also approved by the Green Building Council of Australia. 
At Network Building Supplies, we cater to your plastering requirements by providing you with Gyprock plasterboards in a large range of functions and sheet lengths.
More Info
View range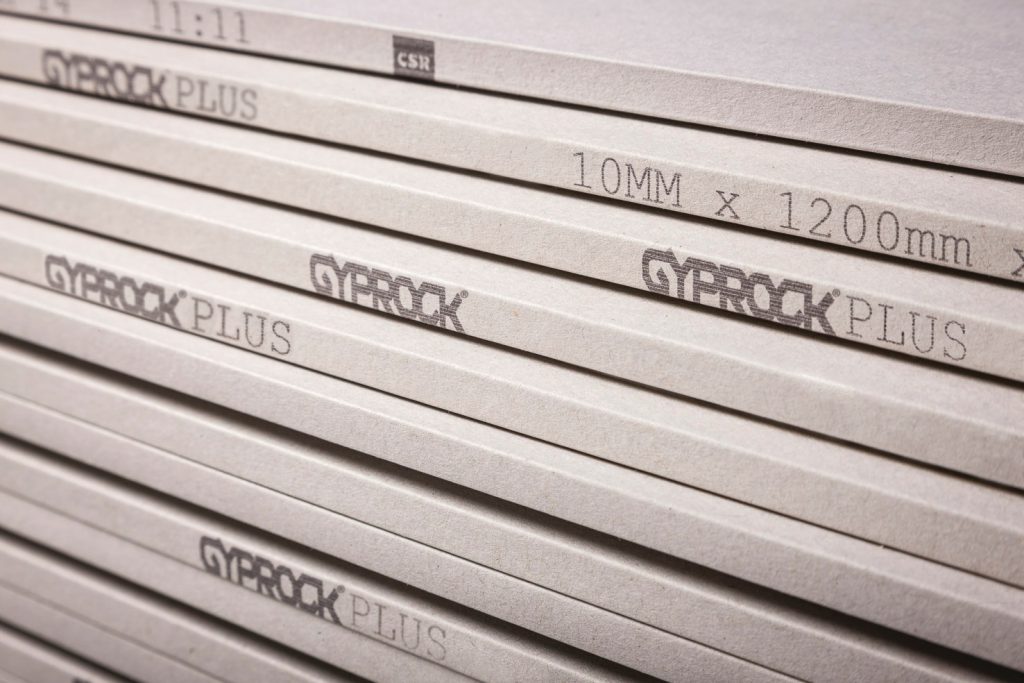 Gyprock Plus™
Gyprock Plus™, with its cleaner cuts and squarer edges, is a lightweight and high-quality 10mm thick plasterboard that can be applied as wall or ceiling lining option for residential buildings.
Through its Optimised Core technology, you can guarantee Gyprock Plus™ to have superior breaker strength, improved handling and better board performance.
More Info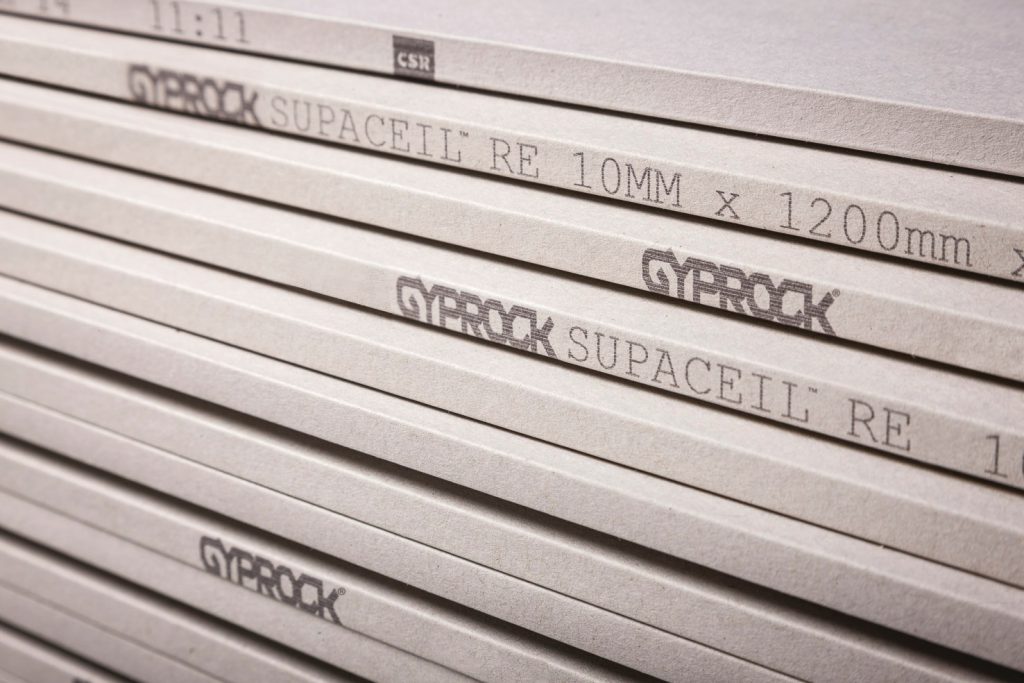 Gyprock Supaceil™
Gyprock Supaceil™ offers superior performance for ceilings in residential applications. As it can be installed on ceiling joists with up to 600mm centres, it is recommended for areas like bedrooms, living areas and entranceways.
Being the first product in Australia manufactured with Optimised Core technology, Gyprock Supaceil™  has greater breaking strength despite its substantially lighter and easier to lift characteristics.
More Info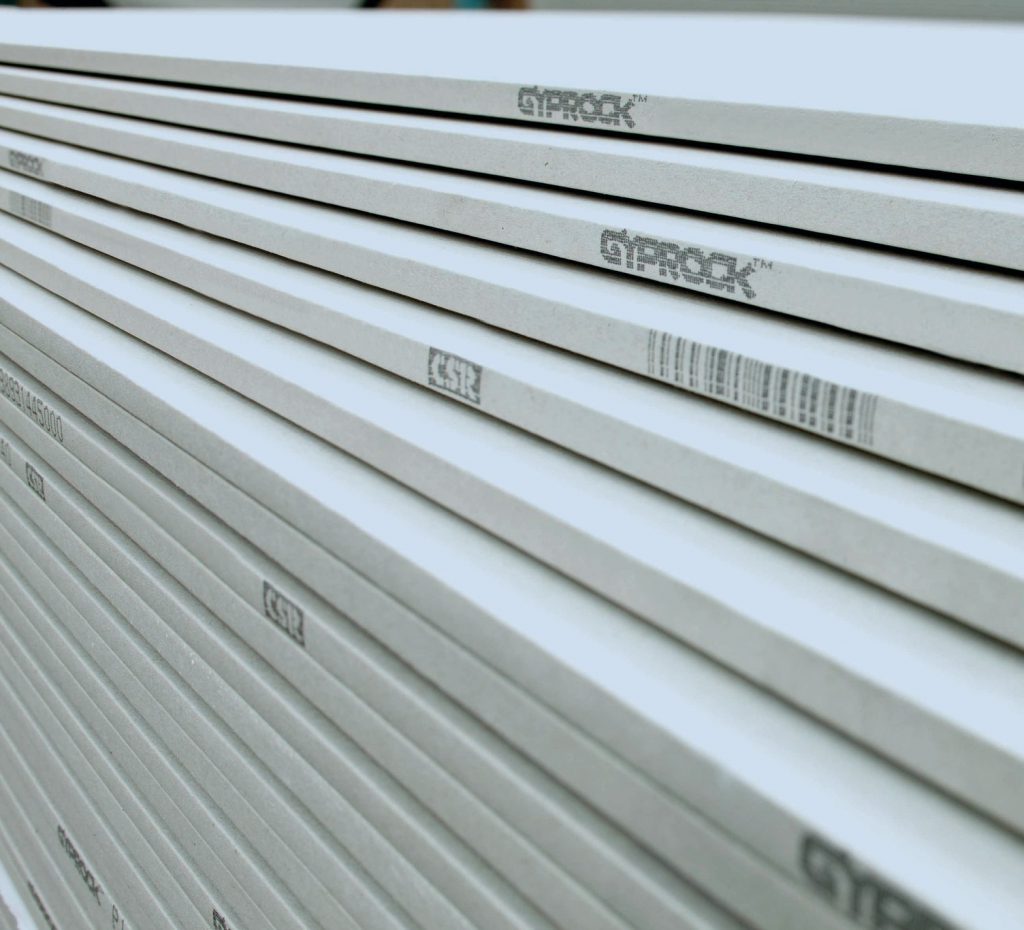 Gyprock Aquachek™
With its blue-coloured face paper, Gyprock Aquachek™ is a wall and ceiling plasterboard that's suitable for areas like bathrooms, laundries, ensuites, toilets and other residential wet areas. 
Gyprock Aquachek™ comes in 10mm and 13mm thickness. Aside from being moisture and humidity-resistant, it also has extremely low water absorption characteristics that enable it to be a perfect substrate for ceramic tiles.
More Info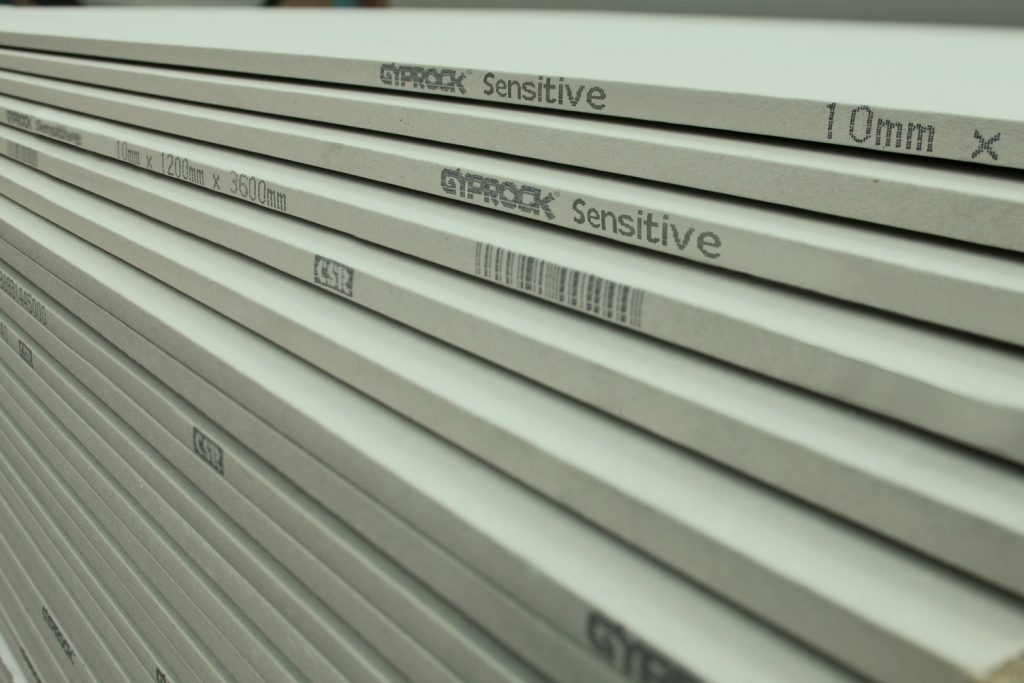 Gyprock Sensitive
Gyprock Sensitive takes plasterboard to a healthier level. In addition to being moisture and mould-resistant, it has low VOC (volatile organic compounds) rating and contains powerful antifungal properties that make it an approved choice by the National Asthma Council's Sensitive Choice® program for asthma and allergy sufferers.
Suitable for both walls and ceilings, Gyprock Sensitive can be applied to bathrooms, bedrooms, laundries and living spaces.
More Info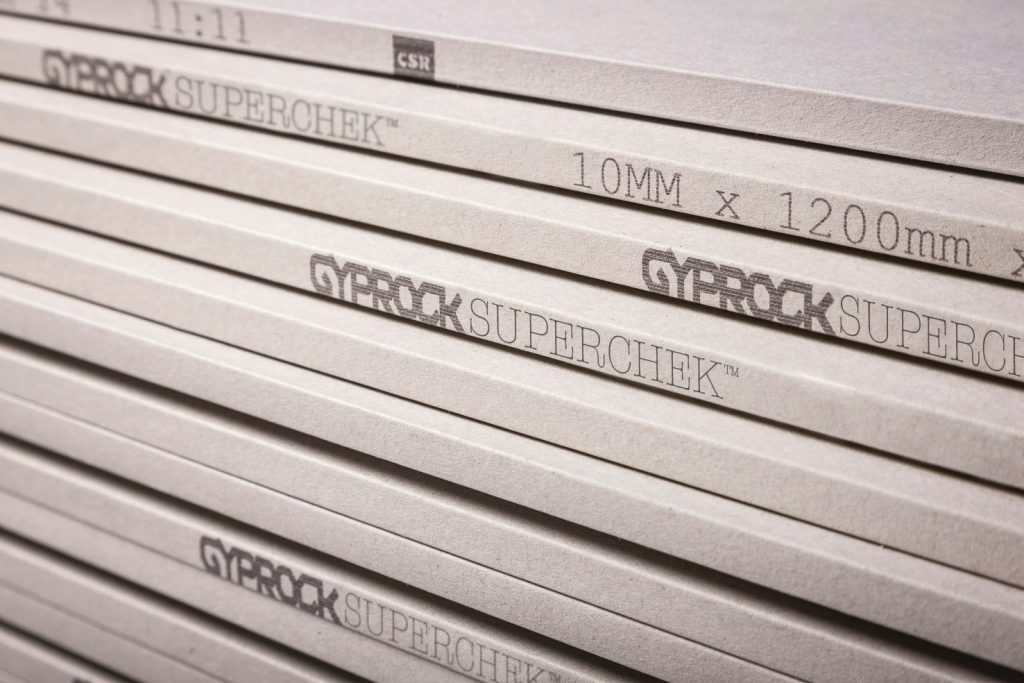 Gyprock Superchek™
Gyprock Superchek™ is deemed as the highest specification plasterboard in the Gyprock residential range for a lot of great reasons. With its dense core and durable board, this plasterboard is strongly resistant to dents, scrapes and scuffs. 
As it also offers noise insulation that reduces perceived loudness up to 15%, Gyprock Superchek™ is recommended to be applied in residential walls and ceilings at high traffic areas.
More Info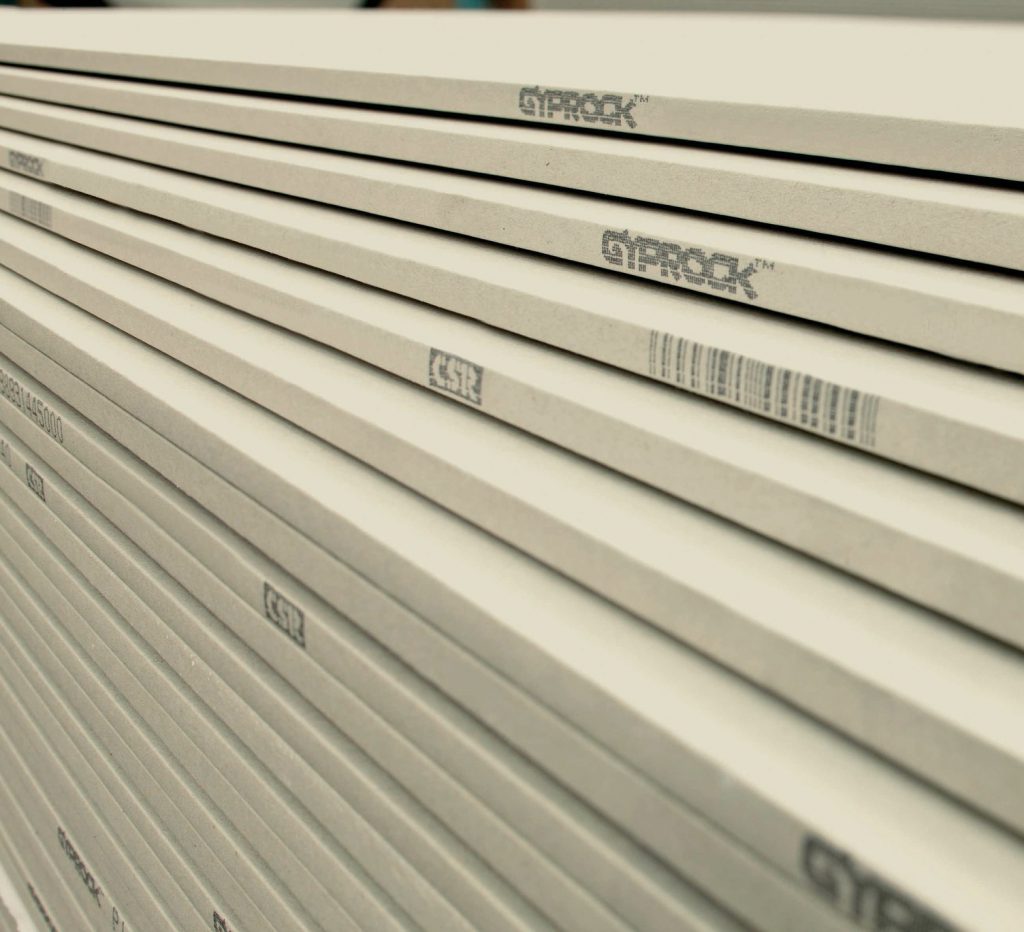 Gyprock Soundchek™
Gyprock Soundchek™ allows you to create quiet zones and reduce noise disturbance in your residential properties. With is formulated dense core, Gyprock Soundchek™ improves sound transmission performance and delivers a higher level of soft and hard body impact resistance.
It has a yellow colour face paper and is available in two thicknesses – 10mm and 13mm.
More Info
Get in contact today and we can put you in touch with our specialist staff.